Buca
The Food, The Fun, The Pope! Did you know the first Buca di Beppo Italian Restaurant opened its doors in 1993? Buca started in the basement of a Minneapolis apartment building which also inspired our name (more on that below). Emphasizing family-style dining for large groups in a fun atmosphere, the restaurant was an immediate hit with local diners.
Checkers
Checkers Drive-In Restaurants, Inc. is a chain of double drive-thru restaurants in the United States. The company operates Checkers and Rally's restaurants in 28 states, and the District of Columbia. They specialize in hamburgers, hot dogs, french fries, and milkshakes.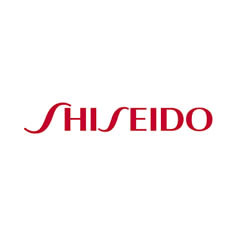 Shiseido
In 1872, Shiseido opened its doors in Ginza, Tokyo. The family business that started out as Japan's first Western-style pharmacy transformed into a global beauty giant that currently operates in approximately 120 countries and regions around the world. Shiseido's history and tradition is characterized by a long string of innovations and category firsts that have repeatedly set new standards and whose effects have rippled across the entire beauty industry.
Rally's
Checkers Drive-In Restaurants, Inc. is a chain of double drive-thru restaurants in the United States. The company operates Checkers and Rally's restaurants in 28 states, and the District of Columbia. They specialize in hamburgers, hot dogs, french fries, and milkshakes
Family Dollar
When it comes to delivering value on family essentials in a convenient neighborhood location, Family Dollar is THE one-stop shop! As one of the nation's fastest-growing retailers, we offer a compelling assortment of merchandise for the whole family. Families will find household cleaners, food, health and beauty aids, toys, apparel, home fashions, and more—all for everyday low prices. Many of our items are $1 or less, and most items in the store are priced below $10. We make shopping fun while keeping our shoppers' budgets top of mind.
Piedmont Urgent Care
At Piedmont Urgent Care, our mission is to help patients feel valued and well-cared for. We offer best-in-class urgent care services throughout the Georgia, starting with certified medical providers who specialize in urgent care medicine, clean, modern facilities, and convenient care options built specifically with our patients in mind.
C2 Education
C2 Education was founded 25 years ago in a Harvard University dorm room by David Kim and Jim Narangajavana. On weekends, Jim provided SAT® prep to local high school students. And they both felt strongly that every student should have a shot at the best schools and opportunities. Working together, they started a tutoring company to help high school students get into their first choice colleges.

KinderCare
KinderCare Learning Centers is an American operator of for-profit child care and early childhood education facilities founded in 1969 and currently owned by KinderCare Education based in Portland, Oregon. The company provides educational programs for children from six weeks to 12 years old
Churches Chicken
In 1952, across the street from the Alamo in San Antonio, TX, George W. Church opened the first Church's Fried Chicken To-Go. With crispy goodness, hand-crafted flavor, a can-do attitude, Churchie the loveable mascot and a jalapeño pepper on the side – George planted the seeds for what would one day become a world-renowned franchise.
DermOne
Passionate about high quality, innovative, and state of the art products that improve the lives of both the patients and staff who use them, they held themselves and their suppliers (who were some of the best in the industry, we might add!) to the highest standards with "quality" and "innovation" very much at the fore.
Benevis
Over the years, we have grown to over 2 million patient visits per year and expanded our service offerings to become an industry leader in providing non-clinical, business support services to dental practices in 13 states and the District of Columbia.
Macy's
Macy's is an American chain of high-end department stores founded in 1858 by Rowland Hussey Macy. It became a division of the Cincinnati-based Federated Department Stores in 1994, through which it is affiliated with the Bloomingdale's department store chain; the holding company was renamed Macy's, Inc. in 2007.
Hardee's
Hardee's Restaurants LLC is an American fast-food restaurant chain operated by CKE Restaurants Holdings, Inc. with locations primarily in the Southern and Midwestern United States. The company has evolved through several corporate ownerships since its establishment in 1961 in North Carolina.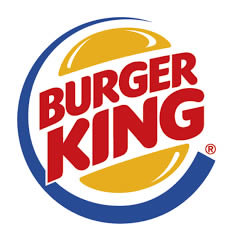 Burger King
Founded in 1954, Burger King is the second largest fast food hamburger chain in the world. The original Home of the Whopper, our commitment to premium ingredients, signature recipes, and family-friendly dining experiences is what has defined our brand for more than 50 successful years.
Well Street
WellStreet is an urgent care management company developed and refined since our inception with the goal of offering the best possible patient experience. We specialize in operations and financial management for clinically integrated health systems.
Petco
We operate more than 1,500 Petco locations across the U.S., Mexico and Puerto Rico, including a growing network of more than 100 in-store veterinary hospitals, and offer a complete online resource for pet health and wellness at petco.com and on the Petco app.